Aquaman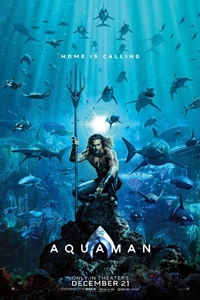 View Trailer
Release Date:
December 21st, 2018
MPAA Rating:
PG-13
Runtime:
2 hr. 23 min.
Genres:
Action/Adventure, SciFi/Fantasy
Director:
James Wan
Cast:
Jason Momoa, Amber Heard, Willem Dafoe, Patrick Wilson
Synopsis The film reveals the origin story of half-human, half-Atlantean Arthur Curry and takes him on the journey of his lifetime - one that will not only force him to face who he really is, but to discover if he is worthy of who he was born to be... a king.