Wonder Park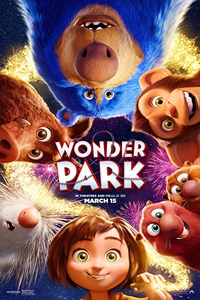 View Trailer
Release Date:
March 15th, 2019
MPAA Rating:
PG
Runtime:
1 hr. 25 min.
Genres:
Action/Adventure, Animation
Director:
Dylan Brown
Cast:
Jennifer Garner, Matthew Broderick, John Oliver, Mila Kunis
Synopsis WONDER PARK tells the story of a magnificent amusement park where the imagination of a wildly creative girl named June comes alive.