Keshava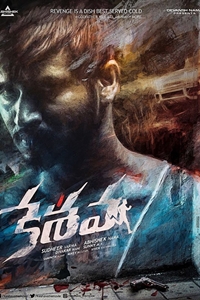 Release Date:
May 19th, 2017
MPAA Rating:
NR
Runtime:
1 hr. 56 min.
Genres:
Drama, Suspense/Thriller
Director:
Sudheer Varma
Cast:
Nikhil Siddharth, Isha Koppikar, Ritu Varma
Synopsis Twelve years after his parents' death, a man plots to bring their murderers to justice. Even though the perpetrators turn out to be police officers, the man, without any fear, murders two of the cops. In order to investigate the sudden deaths of the two officers, Special Investigation Officer Sharmila Mishra steps in. During her investigation, she finds out that there is more to the man's fury against the cops than just his parents' death. Battling against one another, the man attempts to avenge the people who have wronged him while Sharmila tries to catch him red-handed.