Venom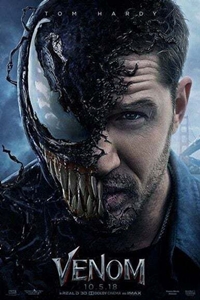 View Trailer
Release Date:
October 5th, 2018
MPAA Rating:
PG-13
Runtime:
1 hr. 52 min.
Genres:
SciFi/Fantasy, Action/Adventure
Director:
Ruben Fleischer
Cast:
Tom Hardy, Michelle Williams, Riz Ahmed, Scott Haze
Synopsis One of Marvel's most enigmatic, complex and badass characters comes to the big screen, starring Academy Award® nominated actor Tom Hardy as the lethal protector Venom.