Miss Bala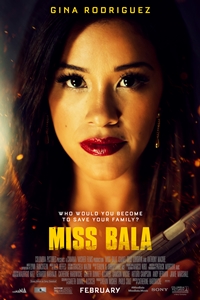 View Trailer
Release Date:
February 1st, 2019
MPAA Rating:
PG-13
Runtime:
1 hr. 44 min.
Genres:
Action/Adventure, Drama
Director:
Catherine Hardwicke
Cast:
Gina Rodriguez, Ismael Cruz Cordova, Anthony Mackie
Synopsis Gloria (Gina Rodriguez) finds a power she never knew she had when she is drawn into a dangerous world of cross-border crime. Surviving will require all of her cunning, inventiveness, and strength.