It Chapter Two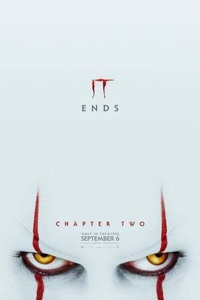 View Trailer
Release Date:
September 6th, 2019
MPAA Rating:
R
Runtime:
2 hr. 49 min.
Genres:
Horror, Suspense/Thriller
Director:
Andy Muschietti
Cast:
Jessica Chastain, Bill Skarsgård, Bill Hader, Jay Ryan
Synopsis Evil resurfaces in Derry when the Losers Club reunite, and they return to where it all began in IT CHAPTER TWO.