The School of Magical Animals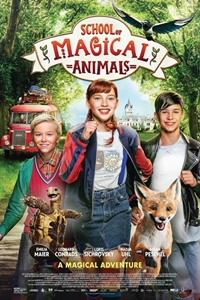 View Trailer
Release Date:
March 24th, 2023
MPAA Rating:
PG
Runtime:
1 hr. 33 min.
Genres:
Action/Adventure, Family
Director:
Gregor Schnitzler
Cast:
Emilia Maier, Leonard Conrads, Loris Sichrovsky, Nadja Uhl
Synopsis Ida must transfer to a new school, where she soon realizes the students are unkind to each other. However, that all changes when a new teacher, Miss Cornfield, begins to educate them on the value of friendship and magic.