Show Me the Father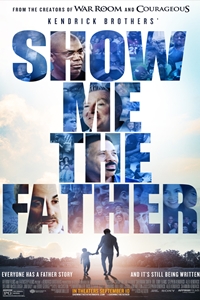 Release Date:
September 10th, 2021
MPAA Rating:
PG
Runtime:
1 hr. 31 min.
Genres:
Documentary
Director:
Alex Kendrick, Stephen Kendrick
Cast:
Jim Daly, Jonathan Evans, Tony Evans, Eddie George
Synopsis As their first documentary release, the Kendrick Brothers' SHOW ME THE FATHER aims to surprise viewers with captivating stories interwoven with inspirational truths about the fatherhood of God.