Running the Bases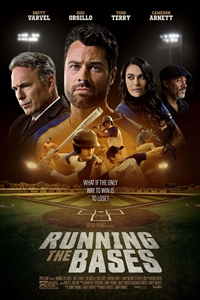 View Trailer
Release Date:
September 16th, 2022
MPAA Rating:
PG
Runtime:
2 hr. 7 min.
Genres:
Family, Drama
Director:
Marty Roberts, Jimmy Womble
Cast:
Brett Varvel, Gigi Orsillo, Eric Hanson, Michael Ochotorena
Synopsis When a small-town baseball coach gets the offer of a lifetime from a larger 6A High School, he uproots his family and leaves the only home he's ever known. But as a man of faith, he soon faces extreme opposition to his coaching methods from the school superintendent.