Krooked Lines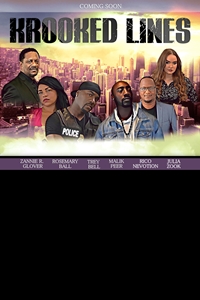 Release Date:
December 2nd, 2022
Runtime:
1 hr. 20 min.
Genres:
Suspense/Thriller, Drama
Cast:
Zannie R. Glover, Rosemary Ball, Trey Bell, Malik Peer
Synopsis It's a race It's a race against time in this fast moving suspense drama where the lines between cops, criminals, love and loyalty intersect. Two friends, one motivated by the law, the other motivated by money try to bring down a human trafficking ring while dealing with the death of a lover and revelation of an undercover affair. The bond must survive even when there is no one to trust.